Battle of the Year
(2013)
Battle of the Year: The Dream Team • Benson Lee • • Au cinéma le 13-11-2013 • Un groupe de danse s\'entraîne pour le plus grand championnat du monde de B-boy, ou \"break dance\", en France.

• Musique originale composée par Christopher Lennertz


Le compositeur Christopher Lennertz écrit une musique pour le second long-métrage de fiction du réalisateur Benson Lee. On y entend surtout des artistes variés tels que The Roots, Chubb Rock, Kool Kojak, Speedometer, Digital Underground, PC's Ltd...
[© Texte : Cinezik] •
Album • Madison Gate Records (19 septembre 2013)


Tracklist (de la BO en CD ou Digital)
1. "This Is a Journey Into Sound..." - Geoffrey Sumner
2. Fast Man (Z-Trip Remix) - PC's Ltd.
3. ExplicitBoom! - The Roots
4. Looking For the Perfect Beat - Afrika Bambaataa & The Soul Sonic Force
5. Treat 'Em Right - Chubb Rock
6. Tough Break - DJ Nu-Mark
7. Rollover D.J. - Jet
8. Breaker Dedication Recall 2013 - Coulors United feat. DJ Mike MD
9. B Boyin Freak Freakin!!!! - Kool Kojak
10. Orisha - Speedometer
11. Know the Ledge (Juice) - Eric B. & Rakim
12. Same Song - Digital Underground
13. "In the 1970S..." - Sam Schacht
14. Dream Team Is In the House - La Dream Team
15. Battle of the Year Score Suite - Christopher Lennertz
Voir le calendrier des B.O
Autour de cette BO
Le Film
Réalisé par Benson Lee
Sortie au cinéma: 13-11-2013 (France) -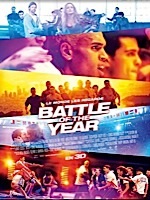 Un groupe de danse s\'entraîne pour le plus grand championnat du monde de B-boy, ou \"break dance\", en France.
Avec Josh Holloway, Laz Alonso, Josh Peck...
(Etats-Unis)
Distribution : Sony Pictures Releasing France
Calendrier des Films & Séries
Christopher Lennertz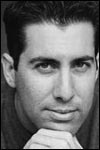 Christopher Lennertz a également écrit la musique de : Supernatural (Philip Sgriccia, 2005) • The Boys (Eric Kripke, Evan Goldberg, Seth Rogen, 2022) • Shaft (Tim Story, 2019) • Spartatouille (Jason Friedberg, Aaron Seltzer, 2008) • La Horde (Yannick Dahan, Benjamin Rocher, 2010) • Mon grand-père et moi (Tim Hill, 2020) • Marmaduke (Tom Dey, 2010) • Comme chiens et chats - La Revanche de Kitty Galore (Brad Peyton, 2010) • Mords-moi sans hésitation (Jason Friedberg, Aaron Seltzer, 2010) • Hop (Tim Hill, 2011) • Lemonade Mouth (Patricia Riggen, 2011) • Comment tuer son Boss ? (Seth Gordon, 2011) • Think like a man ( Tim Story, 2013) • Arnaque à la carte (Seth Gordon, 2013) • Girl in Progress ( Patricia Riggen, 2013) •
Vos avis