Batman : The Dark Knight
(2008)
The Dark Knight • Christopher Nolan • • Au cinéma le 13-08-2008 • Après Batman Begins, le célèbre homme-chauve-souris retrouvera son ennemi juré, Le Joker.

• Musique originale composée par James Newton Howard et Hans Zimmer


Hans Zimmer et James Newton Howard se retrouvent trois ans après Batman Begins pour composer à quatre mains ce score du nouveau Christopher Nolan. Quatre éditions de la BO sont proposées par Warner : un CD standard, une édition spéciale digipack, une édition collector avec visuel spécial, et un double-vinyl de 180g. Le contenu des quatre versions est identique.

Interview B.O : James Newton Howard et Hans Zimmer, THE DARK KNIGHT
[© Texte : Cinezik] • 0093624979302
Original Score [musique originale] • Warner (US : 15 juillet 2008,
FR : 11 août 2008) - 1:13:24


Tracklist (de la BO en CD ou Digital)
1. Why So Serious? (9:14)
2. I'm Not A Hero (6:34)
3. Harvey Two-Face (6:16)
4. Aggressive Expansion (4:35)
5. Always A Catch (1:39)
6. Blood On My Hands (2:16)
7. A Little Push (2:42)
8. Like A Dog Chasing Cars (5:02)
9. I Am The Batman (1:59)
10. And I Thought My Jokes Were Bad (2:28)
11. Agent Of Chaos (6:55)
12. Introduce A Little Anarchy (3:42)
13. Watch The World Burn (3:47)
14. A Dark Knight (16:15)
Voir le calendrier des B.O
Autour de cette BO
Le Film
Réalisé par Christopher Nolan
Sortie au cinéma: 13-08-2008 (France) -
Après Batman Begins, le célèbre homme-chauve-souris retrouvera son ennemi juré, Le Joker.
Avec Christian Bale, Heath Ledger, Michael Caine
Film américain.
Genre : Fantastique, Action
Distribué par Warner Bros.
Calendrier des Films & Séries
James Newton Howard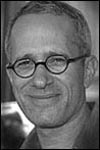 James Newton Howard a signé la musique d'autres films de Christopher Nolan : Batman Begins (2005) •
James Newton Howard a également écrit la musique de : La Mission (Paul Greengrass, 2021) • Sixième Sens (M. Night Shyamalan, 2000) • Signes (M. Night Shyamalan, 2002) • Le Village (M. Night Shyamalan, 2004) • Dinosaure ( Eric Leighton, Ralph Zondag, 2000) • La Jeune fille de l'eau (M. Night Shyamalan, 2006) • King Kong (Peter Jackson, 2005) • Alerte ( Wolfgang Petersen, 1995) • Incassable (M. Night Shyamalan, 2000) • Waterworld (Kevin Reynolds, 1995) • La Couleur du Crime (Joe Roth, 1995) • L'Interprète (Sydney Pollack, 2005) • Emily in Paris (Darren Star, Andrew Fleming, 2021) • Blood Diamond (Edward Zwick, 2007) • Jungle Cruise (Jaume Collet-Serra, 2021) •
Vos avis